Dream The Electric Sleep
Dream The Electric Sleep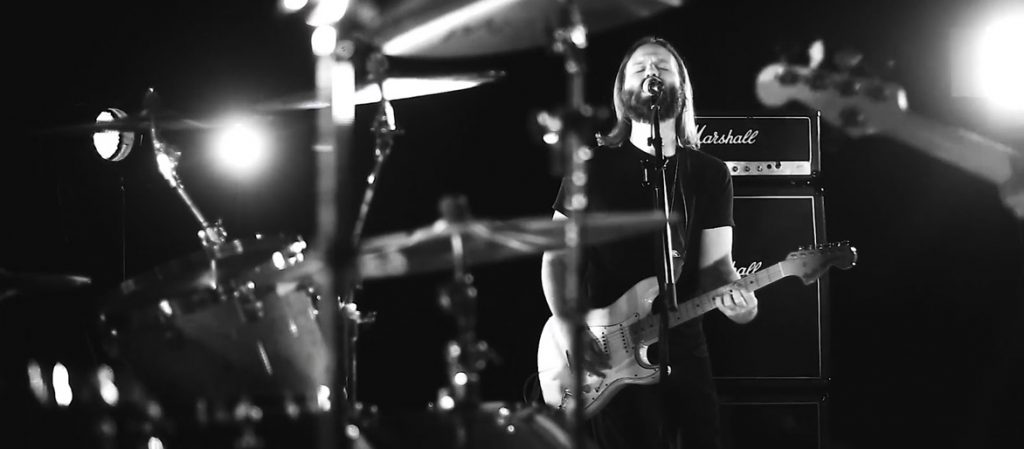 Biography
"Imagine Spiritualized get sucked into a studio and end up with Jem Godfrey as producer. The 'Sleepies' are full of energy and write songs in a modern style, mixing disparate elements and forging their path. It's firmly in the post rock camp, prog but not prog deserving of the full attention of your ears" (Prog Radar)
Lexington Kentucky alternative rockers Dream The Electric Sleep returned to Europe for an 8-date headline tour of Germany, Holland plus a London Black Heart show in February 2017. Promoting their latest album 'Beneath The Dark Wide Sky', the band are thrilled to bring their modern experimental rock sound back to European shores.
 Says band leader and vocalist Matt Page "It's been an extraordinary year for DTES with our new album. We have a fantastic team of partners in Germany and UK and are finally getting over to play some shows to say thank you to our fans and supporters!"
Dream The Electric Sleep blend elements of post rock minimalism with the subtle beauty of shoe-gaze, a vague hint of electronic music, a honed and refined soupcon of progressive rock with modern alternative edge. Imagine Jeff Buckley meets Spiritualized meets early Kings Of Leon with a landscape of early Pink Floyd guitar textures and you get somewhere close to this very captivating sound. They are a band brave enough to mix up epic instrumental tracks amongst their predominantly song based concept albums.
The new album, Beneath the Dark Wide Sky, is an album inspired by photographs taken of the Dust Bowl in the 1930's by American photographer Dorothea Lange. Lange worked for the United States Works Progress Admiration and hoped her photographs could be used to educate the masses (via photo essays in major news publications and magazines) to the poverty and desperate living conditions of thousands of farming families and migratory workers who lived and worked in the drought-struck American Great Plains. She believed photographs had the ability to shine an objective light on issues of social justice and environmental degradation and could be used to persuade and motivate social and political change.
"Much of what motivated Lange motivates me," says Page. "How does art inform the way we understand the world we live in and can it motivate us to challenge and change our assumptions? I am not sure there is an easy correlation, but I am very interested in those who try to bridge the gap between art and life."
Page has carried that ethos forward with a strong musical and visual aspect to all things Dream The Electric Sleep.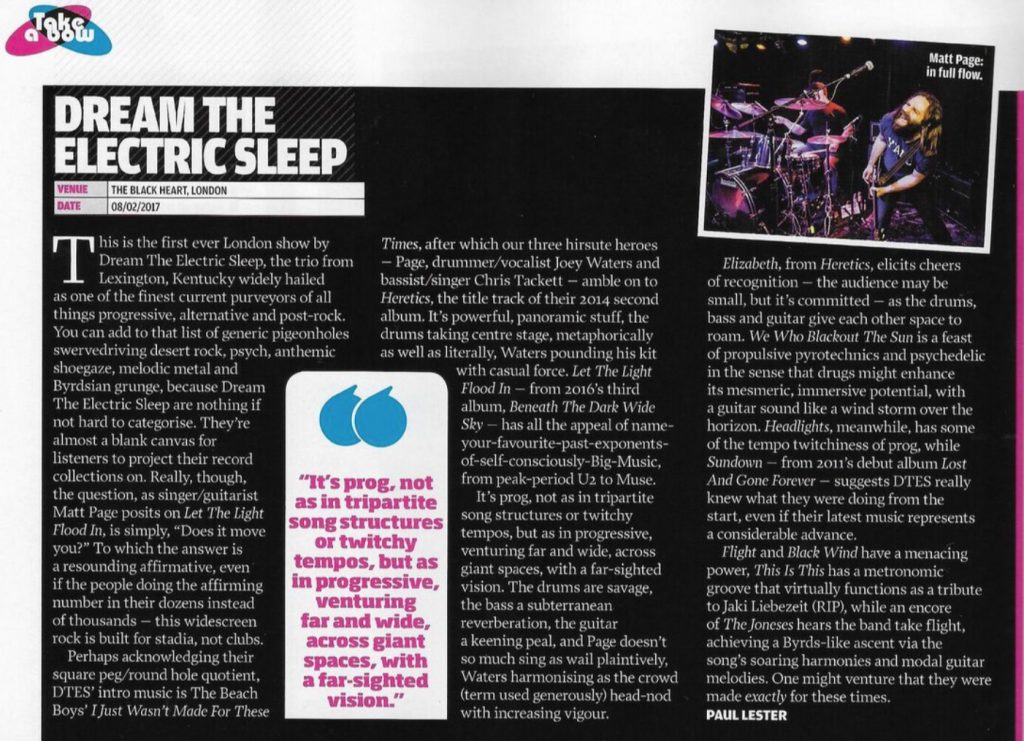 Music
Videos
Contact Info
Management: Jaba: james@jabamusic.co.uk; barry@jabamusic.co.uk
Label: Mutiny Records: bjoern@odyssey-music.net
Live: Xray Touring: paul@xraytouring.com
Press: I Like Press: simonglacken@ilikepress.co.uk
Publisher: 7Hz Music: james@7Hz.co.uk; barry@7Hz.co.uk