Wakey Wakey
Wakey Wakey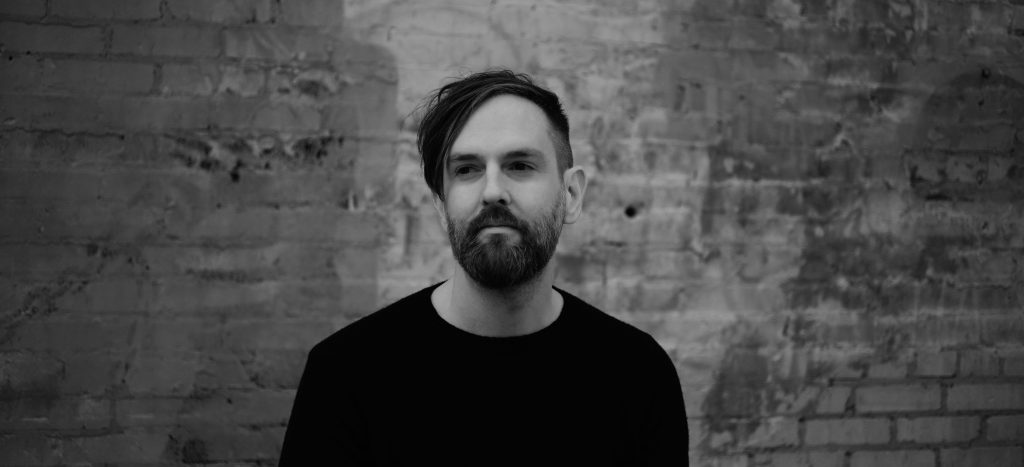 Biography
"There was a point in my childhood when I thought I was going to be a preacher," says Michael Grubbs, the frontman-songwriter behind Brooklyn's Wakey Wakey "I was going to have a congregation, talk to them about life, about how to get by. I guess this is kind of my pulpit now."
Ever since his single "War Sweater" jettisoned him into stardom five years ago (thanks to a game-changing plug on One Tree Hill), the indie-pop singer has built a following that's as passionate as his compositions. His fans have bought 45,000 copies of his self-released debut, the exquisitely tortured Almost Everything I Wish I'd Said the Last Time I Saw You. They've permanently inked his lyrics on their bodies (you can find them on display at the "WW Tattoos!!!" Pinterest board). And in the ultimate gesture of support, they crowd-funded his self-released follow-up album, the fittingly titled Salvation—and even exceeded the goal by 141 percent. Meanwhile, Salvation's first single, the bright, palpitating "Wake Up (Lily I Love You)," is already off to an auspicious start, amassing global grassroots traction.
Wakey Wakey fans are not passive, and that is not lost on a humbled Grubbs. "That has fundamentally changed the conversation with me, the way that I connect with fans through music," he says. With the optimistic Salvation, he continues, "I'm taking a leap of faith that my fans have evolved with me."
Faith has played a pivotal role in Grubbs' life. Though more spiritual than religious, the Richmond, Virginia native was raised in a devout family, spending much of that time honing his skills in church, where his dad was music director. At home, the family would sing four-part harmonies at the breakfast table—a round robin of sorts, where each family member would switch vocal ranges. "My whole childhood was like boot camp for music," he says, fondly. "When we were growing up, I think my mom wanted me and my sister to be The Carpenters."
His repertoire was made up of spiritual and classical songs, until he discovered Elton John and Billy Joel sheet music at the local library. Grubbs greedily sight-read these curious new finds, changing verses like "Jesus Freaks out in the street/Handing out tickets for God" (in Elton John's "Tiny Dancer") to "All the freaks in the streets/Handing out tickets to stuff"—to throw off his parents.
A fan of Tennessee Williams and Arthur Miller, Grubbs majored in theater during college, but upon graduating, high-tailed it to Manhattan to chase his dream of being a serious actor. Instead, he wound up on the national musical-theater tour for Camelot. "I remember standing backstage with my tights and cape on. I saw myself in a mirror and was like, 'F this! This is not what I signed up for."
He soon quit to pursue a more storied New York occupation: struggling-artist bartender. After 10 years of playing bars and open mics—notably, as a regular during the anti-folk scene at the East Village's Sidewalk Café—he simply gave up.
Around that time, he'd penned songs such as the sweeping "War Sweater," mostly out of necessity. "I wrote stuff that was so syncopated, so aggressive, because half the time you played in bars, people wouldn't shut up," he says, laughing. Thematically, a sense of remorse reverberated through Almost Everything, with Grubbs' long-term relationship unraveling as he deflated professionally.
Still, the universe had faith in him: In May 2009, in an act of seeming divine intervention, the creator of One Tree Hill discovered Wakey Wakey through a friend. He placed "War Sweater" on a season 6 episode of the show and cast Grubbs in a small role as a bartender. Overnight, everything came back together.
"Literally a day after 'War Sweater' debuted on One Tree Hill, it was No. 13 on the iTunes chart," marvels Grubbs. "Being an artist feels like you're in a marathon. You see what you think is the end, but you realize it's the starting line. You run, and you run, and you run. I was so beaten down. But…here I am!"
What he has now is lightness and vantage. Salvation is built on broader themes such as rescue and hope. At its heart lies the title track, which compares "salvation to a light turned on," explains Grubbs. "You're down and depressed, and someone says the right thing to you or does an unexpected act of kindness—and you're just better." And as the song suggests, you can ultimately save yourself. Sings Grubbs, "When there's no one left to life you up, you reach up till your arms become wings, and they lift you."
If "Salvation" symbolizes his album's driving message, then "Waste Away" represents its ambitions. "Thematically, it's deep, but it's also a very spacious song. That's not usual for me. I tend to write really concisely," he says. "We took a big step forward toward making something bigger." After all, there is little fun in comfort zones.
"I wrote the last album when I was in a pretty dark place," he says. Grubbs' ache was powerful and relatable—which, of course, won him a lot of fans. Salvation, in kind, captures his current state: happy. Really happy. He figures the least he could do is share that with his fans, as well. "I don't want to write songs that make people in the front row cry," he says, then adds: "At least not for the whole show…"
– Nisha Gopalan
"We simply set out to make a record for us, not thinking of a hit song, not thinking of radio play, any of that stuff. We just wanted to make an art-rock EP of beautiful music that we thought was cool. They were the only rules."
A native of Richmond, Virginia, Grubbs began playing piano at the age of five, impelled by maternal instruction and inspired by the works of Brahms, Bach and Beethoven. An artistic sensibility was formed and later augmented by his teenage discovery of a more contemporary canon, including Billy Joel, Elton John and Led Zeppelin, gradually evolving into Wakey Wakey's singular sound. He relocated to New York in 1998, and became understudy to Lach, a pioneering figure of the anti-folk scene on the Lower East Side that also featured Regina Spektor and Moldy Peaches. After years of tending bar and playing open mic nights, he'd just about had enough. That's when Grubbs met Mark Schwahn, chief writer and executive producer of hit American TV drama series One Tree Hill, performing a brief set for him helmed by a then recent composition, 'War Sweater'.
Music
Videos
Live Dates
Contact Info
Management: Jaba: james@jabamusic.co.uk; barry@jabamusic.co.uk
Live USA: Supreme Entertainment: matt@supremeentertainment.net
Live ROW: Coda: matt@CodaAgency.com
Press: 7Hz: barry@7Hz.co.uk
Press: Wilful PR: William.Luff@wilfulpublicity.co.uk
Publisher: Imagem: karen.macmillan@imagem.com