On Monday Stone Broken's new album 'Ain't Always Easy' reached #15 in the official charts. This is a monumental moment for the band who have spent years building their fanbase on their own and this is only the beginning.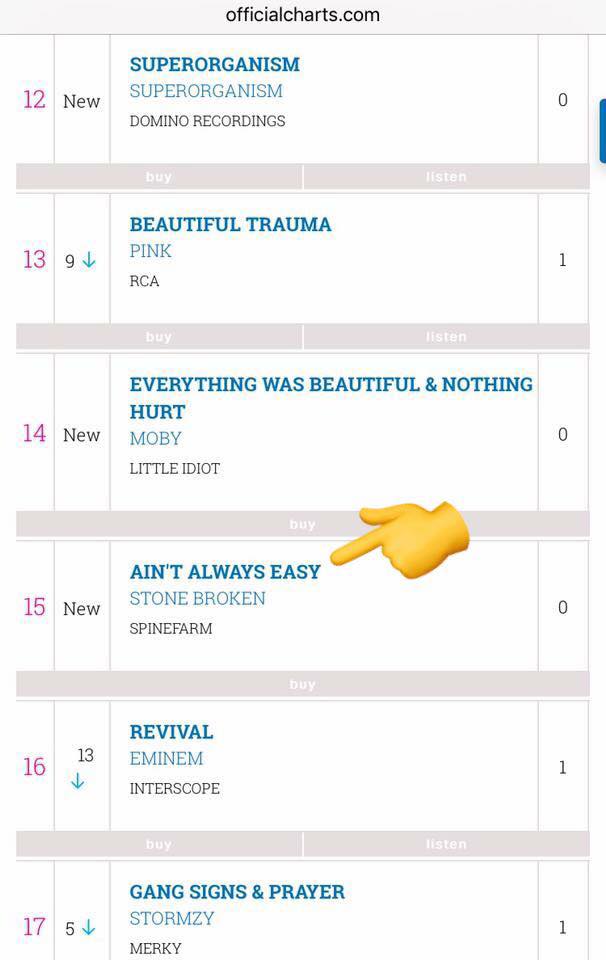 A personal message from the band thanking their fans.
"Ain't Always Easy is #15 in the NATIONAL Album Chart! We would like to say a massive thank you to all of the Broken Army who have purchased our new album 'Ain't Always Easy' and got us to this spot!! Now the fight begins to stay where we are, so rally the troops and grab a copy of the album if you haven't already! It would mean the world to us!! Love you guys! 
"
Stream the album now: https://stonebroken.lnk.to/AintAlwaysEasy