Neil Davidge
Neil Davidge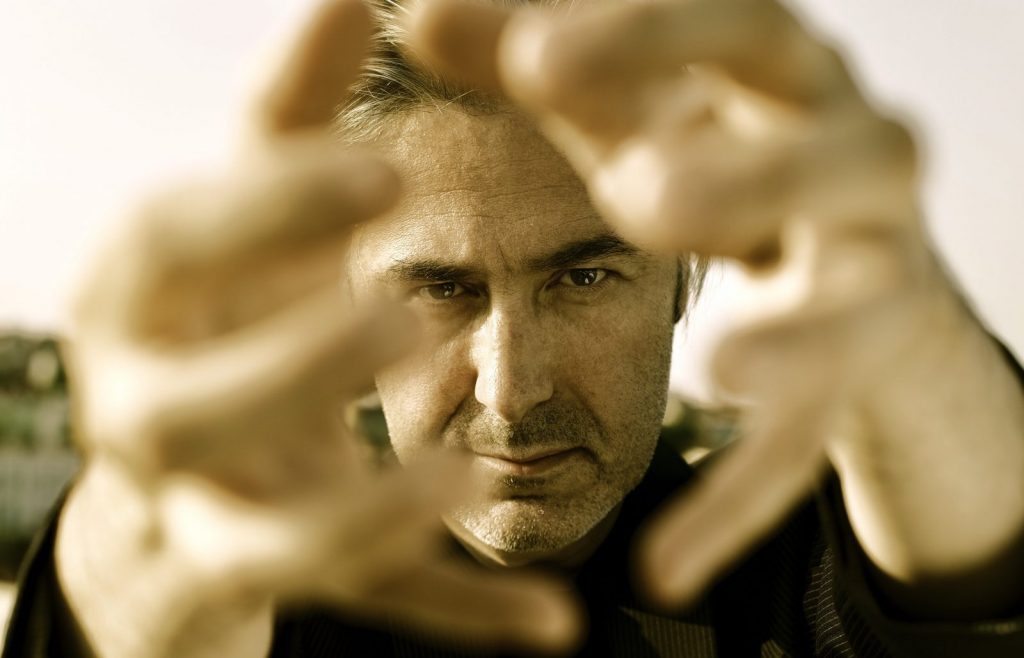 Biography
As co-writer and key sonic facilitator on the lauded Massive Attack albums Mezzanine, 100th Window and Heligoland, Neil Davidge has been integral in birthing some of the most arresting and innovative sounds of recent times. He has also enjoyed a parallel career composing for Film and Television.
To date, feathers in his cap have included The Storm That Brought You To Me, from Louis Leterrier's, Clash Of the Titans, and his co-write score for Trouble The Water, a moving study of Hurricane Katrina victims that won a Sundance Film Festival Best Documentary award. In 2014, Neil scored Henrik Ruben Genz's feature thriller, Good People, starring James Franco and Kate Hudson, and finished work on Vertigo Films' Monsters: A Dark Continent, director Tom Green's follow up to Gareth Edwards very well received 2010 feature, Monsters. More recently, Neil completed the soundtrack to Canal+ and Tandem Communications' 2015 crime drama, Spotless, and BBC's 7-part crime drama, New Blood, created and written by Anthony Horowitz, and Sky's epic historical 10-part series, Britannia.
Neil won over an entirely new audience in 2012. Microsoft / 343 Industries, the company behind famed multi-million-selling franchise Halo, commissioned him to write the score for the quantum leap in fun-filled alien slaughter that is Halo 4. As Neil explains, a certain hands-on experience was as vital as his musical credentials when securing the gig: "I don't really play a lot of video games, but I've always played Halo. I started when I was making 100th Window with Massive Attack; it was how I entertained myself while I was waiting for the band to show up". The music soundtrack went on to sell over 90,000 albums, 120,000 downloads and was the highest charting game soundtrack ever in the US billboard charts.
Neil was born and still lives and works in Bristol. As a teenager he loved to paint, creating both fine-art works and more abstract pieces. Prior to studying graphic design at Brunel Technical College, he became enamoured with the late 1970's UK punk and reggae scenes and began painting likenesses of the Banshees' Siouxsie Sioux and the dub poet Linton Kwesi Johnson, amongst others.
Having learned guitar in line with the punk DIY ethic of the time, Neil later embarked upon long hours of alchemical, 'suck-it-and-see' experimentation during which time he learned the complex but rewarding art of sound recording. Happily, he was in situ at Bristol's Coach House Studios when famed trip-hop act Portishead recorded parts of their debut album Dummy there between 1991-1994, and in 1996, he hooked-up with Massive Attack on The Hunter, a song for the Batman Forever soundtrack that featured Everything But The Girl vocalist Tracey Thorn. That same year, Massive Attack won a 'Best Dance Act' Brit Award, cementing a working relationship with Neil Davidge that would continue for some 17 years.
It was Massive Attack's stately, cinematic sound – together with Neil's longstanding affinity with visual mediums that lent his scoring for film, TV and advertising an air of inevitability. After auteur Luc Besson approached Neil and Robert Del Naja of Massive Attack to commission music for his martial arts thriller Unleashed, a swathe of other, attractively varied coups followed. Among them were scores for the films Bullet Boy and Battle In Seattle, advertising campaigns for Jaguar and Adidas, and Neil's collaboration with Snoop Dogg while scoring music for In Prison My Whole Life, a feature documentary about US death-row journalist Mumia Abu-Jamal.
It's an impressive résumé all right and Neil is very much in demand and on the cusp of becoming a noted British music composer.
"To be honest, I can't think about all that", laughs Neil. "If I did I might go mad! I just have to concentrate on the music and hope that, if it moves me, then fans will get a similar feeling. If they do, I'll have done my job."
Music
Videos
Contact Info
Management: Jaba: barry@jabamusic.co.uk
Publisher: Neil Davidge Music: james@jabamusic.co.uk