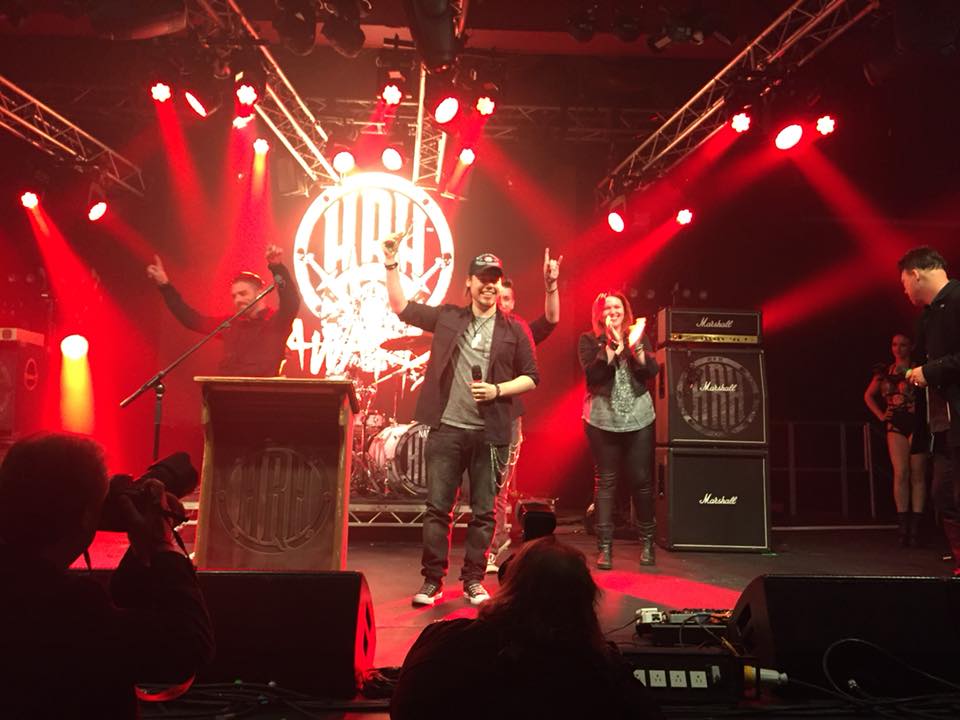 Stone Broken have been working incredibly hard over the past 5 years to make a career and a living off their passion; music. This year has already shaped up to be a highlight for the band with their recent signings to Jaba management, Spinefarm Records/Universal Music & Notting Hill Publishing/Uprawr. With an upcoming tour and album coming up on early 2018 it was exciting to see the band awarded the 'Young Blood Award' at the first Hard Rock Hell Awards.
The first HRH Awards was held at Camp HRH, Pwllheli in North Wales on Wednesday 8th November 2017.
The awards were shaped by the ultimate values of HRH: community-led and custom-built by the fans, reflecting the tastes of the HRH Loyal, and the wider community of HRH as a whole. The Young Blood Award is meant to support an up and coming artist in the rock genre.
The awards honoured the artists, the industry figures, and the people who matter in this reverberant business. The event was sponsored by: Marshall, Eden, Natal, JHS, Vintage, HRH Mag, and Hard Rock Hell Radio.
Award categories were voted down by HRH's Dark Circle, HRH Mag, Hard Rock Hell Radio and key industry players.